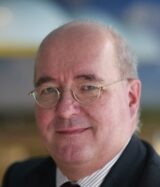 Peter-Paul Schouwenberg
Chairman
Peter-Paul has a legal and business administration background and currently working as Senior Officier Regulatory Affairs and Project Manager Biobased Economy within Essent. Previously Peter-Paul was Vice-President Biofuels & Development within Essent Trading International SA in Geneva, and for more than 10 years responsible for the sourcing, trading and development of biomass (solids and liquids) on a global scale. Thanks to his leadership Essent became one of the authorities in the biomass market. He developed furthermore a unique track and trace system, which can be used worldwide in the discussions regarding the sustainability of biomass. Additionally he was one of the initiators of the standard Gafta (trading) contract for Biomass and the introduction of a forward curve for woodpellets. He was also involved in the development of several new (bio)fuels for the production of sustainable green electricity. The most important one, a worldwide primeur, was the development of fair-trade coffeehusk pellet in Brazil. For this project he received the SCAA (Specialty Coffee Association of America's) Sustainability Award.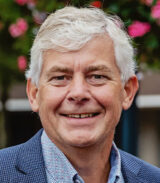 Cees Trouwborst
Secretary
Cees Trouwborst is a bulk logistics expert. He started his professional career in the port of Rotterdam in 1986. After several positions in the logistics supply chain, in 2008, he started his own company, CaSE Logistics B.V., providing consultancy- and logistical services. His profile is featured by customer satisfaction, hands-on mentality and practical expertise.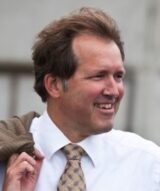 Frank van der Stoep
Treasurer
Frank is Project- and Sales Manager with European Bulk Services (E.B.S.) B.V. in Rotterdam. EBS is one of the largest stevedores in the Port of Rotterdam in handling all kinds of bulk cargo. Within EBS Frank is responsible for all sales developments with regard to the minerals coal and wood pellets. Frank has more than 20 year's experience in field of logistics such as stevedoring, forwarding, and transportation.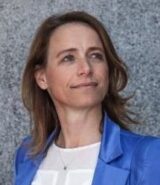 Nicole van Klaveren
Board Member
Nicole is Director Business Development & Sales for commodities NW Europe at Bureau Veritas. In the past 15 years Nicole has been working in the field of energy and sustainability and bulk logistics for the Port of Rotterdam Authority, the Rijnmond environmental protection agency and the Dutch government, always with a strong focus on biomass related opportunities.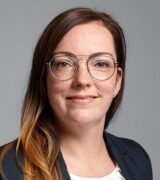 Mieke Brinkel
Board Member
Mieke Brinkel is Senior Consultant at Jurczik DeBlauw. She holds one master's degree and two bachelor's degrees in International Logistics from the University of Plymouth (UK), Fachhochschule Oldenburg/Ostfriesland/Wilhelmshaven (D) and Maritiem Instituut de Ruyter (NL). Mieke has over 15 years experience in various commodity markets including biomass, where she has been active in sustainability, logistics (amongst others dry bulk chartering), trading and commercial roles.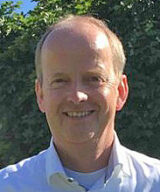 Hylko Brandsma
Board Member
Hylko Brandsma is managing director of Labee Group Moerdijk, a company with several daughter companies of which Energy Pellets Moerdijk (EPM), Energy Pellets Trading (EPT) and Woodchips Moerdijk (WCM) are involved with sustainable biomass, better Biomass and FSC-recycle certified bio-raw material. The companies are producing and delivering sustainable biomass (woodpellets and woodchips) to all kind of clients in Europe.
Besides production and supplying biomass, EPM has also a function as hub-location in the Port of Moerdijk, a sea-harbour between Rotterdam and Antwerp with a 60k ton woodpellet stock capacity. Hylko has more than 20 year's experience in the global biomass-market.
Dico Regoord
Board Member
Dico Regoord has been active in The Port of Rotterdam for over 20 years. After his studies at The Breda University of Applied Sciences, his career started at inland shipping operator Combined Container Services GmbH, after which he worked for 10 years in various positions at Lehnkering Logistics & Services B.V. At present Dico holds a position as commercial manager at ZHD Stevedores, a privately owned stevedoring company mainly active in dry bulk in The Ports of Dordrecht, Moerdijk and Rotterdam.